Our team of experts consists of a group of specialists who can work with you to help you overcome the limitations posed by Bipolar Disorder.
Attempted suicide is by no doubt a very traumatic event for the individual suffering as well as for all the people in connection with the person. Our clinicians are available to offer evidence-based assessment and treatment services designed to reduce clinical symptoms, hardship and unnecessary suffering associated with suicide attempts.
Mental illness is a disease that causes mild to severe disturbance in thinking, perception, and behavior. If these disturbances are significantly impairing your ability to cope with life's ordinary demands and daily functioning, contact our office for assessment and treatment using evidence-based approaches.
Compulsive Sexual Behavior /Hypersexuality Assessment & Treatment
Hypersexuality can cause a negative impact on your physical health, social life, as well as mental health. We can help you to learn how to cultivate healthy relationships by increasing your understanding of appropriate communication skills, coping skills, social skills, practical self-regulation skills that will help to reduce your unhealthy sexual impulses and enhance your ability to form and maintain healthy sexual relationships.
DOT-SAP Return-To-Duty Assessments
Truck drivers holding a commercial drivers license (CDL) who fail their drug test are required to be removed from Safety-Sensitive-Duty until they complete a Return-To-Duty process with a Department of Transportation Qualified Substance Abuse Professional (DOT-QSAP). Same process applies to employees working under the auspices of the following agencies: Federal Railroad Administration, United States Coast Guards, Pipeline & Haz. Mat Safety Administration, and Federal Transit Administration. At the NorthStar Licensed Professional Clinical Counsel, Inc we have a Department of Transportation Qualified Substance Abuse Professional (DOT-QSAP) that can help you complete your Return-To-Duty process.
Substance Abuse Treatment
Addiction to drugs, food, and alcohol is a complex but treatable disease. After an in-depth analysis of your behavior, we will work collaboratively with you to determine the best treatment that will facilitate your lasting recovery.
Special Clinical Services
for Veterans/National Guards/Reserves/Families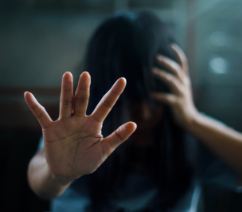 Post-Traumatic Stress Disorder
PTSD may develop as a result of traumatic events. This can cause a stream of stress and anxiety, and a reoccurrence relative to reexperiencing of the traumatic events. Our professional counseling services can help you to manage your thoughts and reactions by using practical techniques to cope with your challenging situation. We use evidence-based assessment and treatment approaches to help you in managing your symptoms issues.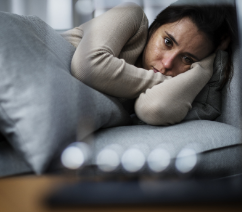 Are you experiencing sadness, poor appetite/overeating, sleep disturbance, and feelings of hopelessness? If so, there is a probability that you could have depression. Depression is a treatable mental health disorder. Call our office today for evidence-based assessment and treatment approaches.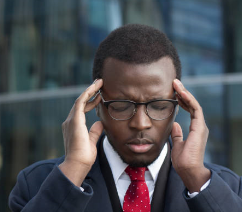 Everyone can feel anxiety from time to time. When it starts to interfere with your daily life, your occupation, and your daily functions, then it's time to seek help from professional counselors and understand how to deal with Anxiety.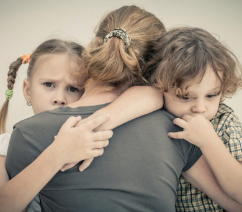 Grief and Loss is a natural cycle of life. However, when your experience of loss becomes prolonged or is overly complicated that it impairs your daily functioning, it is time to seek professional help. We offer evidence-based assessments that will provide you with the skills to deal with issues of loss and bereavement.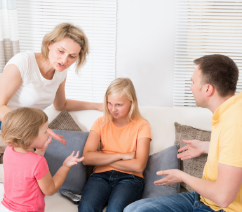 Conflicts are a part of family life. The experiences that occur in the family have the ability to either promote or hinder the normal functioning of its members. We offer evidence-based clinical assessments and counseling to provide you with useful, practical skills to help you in resolving family conflicts.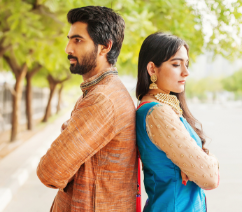 Relationships can be challenging, we can help you build good relationships in your family by helping you to learn proper communication, teamwork, and appreciation of quality time in dealing with others in respectful ways, thus helping you to form healthy reciprocal relationships.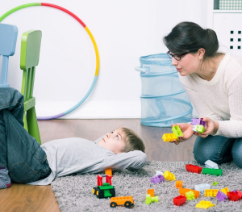 Children's Behavioral Problems
Children can experience behavioral issues at a very early age that can cause significant challenges. Some of these conditions can present themselves as Attention-deficit/hyperactivity disorder (ADHD), Oppositional defiant disorder (ODD), or Obsessive-compulsive disorder (OCD) with our professional help, we can provide effective ways to manage symptoms that can be challenging.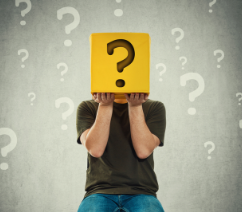 NorthStar Licensed Professional Clinical Counselor will work with you to alleviate your clinical symptoms and offer evidence-based interventions to help you manage those identifying symptoms.